Yearbooks are still on SALE!! Please Purchase your Yearbook NOW!!!
~~~~~~~~~~~~~~~~~~~~~~~~~~~~~~~~~~~~~~
Tar Heel Middle School
Honor Roll 2nd Nine Weeks 2017-2018
Fifth grade
"A" Honor Roll= grades of 90+ in all Classes
Garrett Dunham, Madison Holder, Emily Lewis, Lidia Lopez, Zion McMillan, Nolan Sessoms
"A/B" Honor Roll= grades of 80 and above in all Classes
Destyni Blackwell, Alina Chaves, Jaziyah Daniels, Lauren Douglas, Ryder Faircloth, Frankie Felix, George Felix, Jeime Garcia, Luis Garcia, Yareth Garcia, Micah Hearns, Malik Hill, Larissa Jackson, Ah'Leah Johnson, Aiden Jones, Sawyer Landreth, Damon'tre Love, Antuan Martinez-Sanchez, Legend Murchison, Kasey Nichols, Angel Ramon, Xha-tyiria Rowdy, Ashley Sanchez, Yuridia Santana, Pablo Angel Vasques, Jessica Verdugo, Valerie Vicencio, Faith
 Wil-Dey, Angie Zuniga
Sixth Grade
Superintendents List= Grades of 96 and above in all classes
Samuel Hernandez
"A" Honor Roll= Grades of 90 + in all classes
Violet Allen, Ashlye Guzman, Oswaldo Gonzalez- Lopez, Kiera Lewis, Ameila Smith, Kristen Sherouse
"A/B" Honor Roll= Grades of 80 and above in all classes
Akemiona Baldwin, Alex Basilio, Annalisa Caldwell, Cedric Candelaria,  Keila Cardona- Ramerirez, Caren Cardona Salvador, Logan Carlton, Sarah Dillard, Lauren Faircloth, Maria Flores, Trinity Hearns, Harmony Jacobs, Trinity Johnson, Josiah Lucero, Alan Miranda, Xzavion Monroe, Jessica M Rodriguez, Serena Nwikina, Ashley Resendiz, Hannah Richardson, Gael Rosales,  Emelda Sandoval, Yahaira Santana, Alynda Smith, Samantha Woodell
Seventh Grade
"A" Honor Roll= Grades of 90 and above in all classes
Daniel Arellano, Salma Cruz, Jose Cuc-Reyes, Karla Lopez, Hunter Guyton
"A/B" Honor Roll= Grades of 80 and above in all classes
Kaitlyn Brisson, Madilyn Brisson, Jayda Butler, Kennedy Carroll, Ian Hursey, Gabriel Lara, Eva Martinez, Colman Page, Neida Pena, Hayla Tatum, Estefany Verdugo
Eighth Grade
"A" Honor Roll= Grades of 90 and above in all classes
Olivia Allen, Daliyah Carroway, Emily Epps, Haleigh Fields, Ashani Rozier
"A/B" Honor roll= grades of 80 and above in all classes
Shyra Ballard, Yasmine Benson, Alex Brisson, Antonio Candelaria, Taylor Caulder, marisa Council, Serenity Flakes, Emili Hernandez-Vazquez, Diego Inestroza Lara, Hailey Lewis, Elisha Long, Cynthia Maldonado, Donald McAllister, Destiny Robinson, Fabiola Sandoval Barrios, Andrew Sessoms Shelby Tatum, Mayra Vazques-Olarte, Me'leah Walker, Mackensie Woodell
~~~~~~~~~~~~~~~~~~~~~~~~~~~~~~~~~
On Saturday February 17th Serenity  and Yasmine participated in the Region 4 Science and Engineering Fair at the University of North Carolina at Pembroke. Working as a team, these two ladies won 1st place in the junior technology division. Their project was using technology to track the flight paths of bees as a way of understanding the causes of colony collapse disorder. In addition to winning first place, they also won the Chemistry and Physics Departmental award and the best overall project award for having the best science fair project. By winning the best overall project award, these two ladies won a 1,000 dollar scholarship! Serenity and Yasmine will next compete at the State Science Fair 
in 5 weeks
 at N.C. State.
~~~~~~~~~~~~~~~~~~~~~~~~~~~~~~~~~~~~~~~~~~~~~~~
ATTENTION PARENTS OF 6TH GRADE STUDENTS:  Tdap and Meningococcal Vaccines
Tar Heel Middle School will be offering a vaccine clinic in partnership with the Bladen County Health Department on Tuesday, March 6, 2018.  Students entering 7th grade are now required by North Carolina Immunization Law to have one dose of Tdap (tetanus, diphtheria, pertussis) vaccine and one dose of Meningococcal conjugate vaccine.  If you would like for your child to receive this vaccine during the school clinic, please complete the consent form going home with your child's report card. Return your child's completed permission form to your child's teacher by Friday, February 16, 2018.  Thank you.
The Holidays will start at 12:30 pm on December 15, 2017 and continue until Tuesday, January 2, 2018!  School starts back on Tuesday, January 2, 2018.  Have a safe, wonderful and peaceful Break!!!
2017-18 Basketball Schedule
   Practice begins Tuesday,  January 2, 2018.
 Date  

  

 Team
 January 16
THMS @ EAE

 January 1

8

BBMS @ THMS

 JANUARY 23
CSD @ THMS
 
FEBRUARY 1
THMS @ ETMS
FEBRUARY 8

    

  

EAE @ THMS
FEBRUARY 13

    

THMS @ BBMS


FEBRUARY 15

   

THMS @ CSD
FEBRUARY 22

   

ETMS @ THMS
 FEBRUARY 26  THRU MARCH 1
TOURNAMENT
~~~~~~~~~~~~~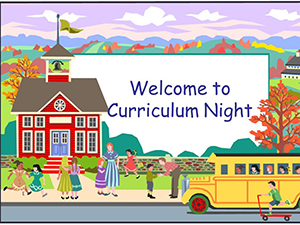 Curriculum Night 
 - Tuesday, November 7 from 5 to 7 pm. Come on out an check your child's new 9 weeks Encore classes and talk with the teachers.  More information is coming.